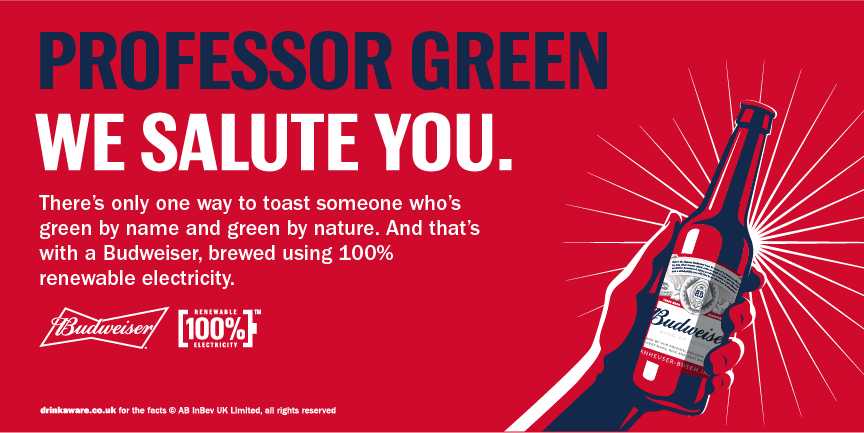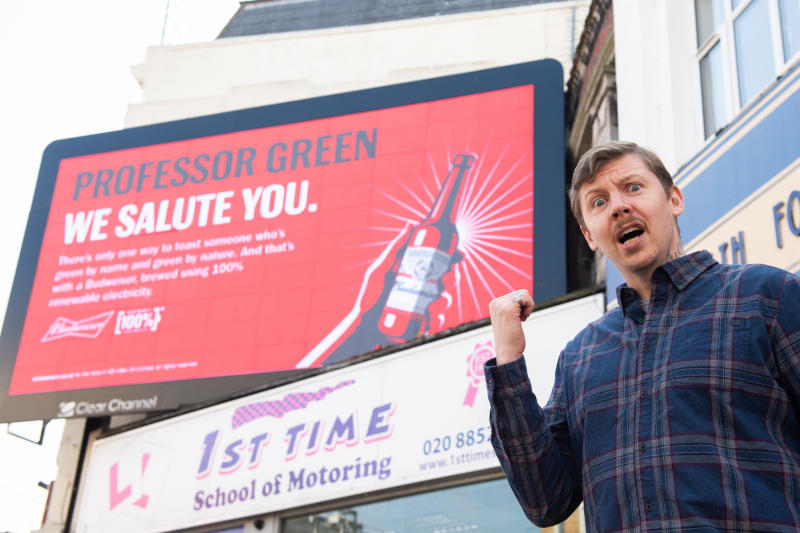 PRO GREEN GUIDE​
We've partnered with musician Professor Green, who regularly champions sustainable issues ranging from fast fashion to greener eating and cleaning up the River Thames, to create a 'Pro Green Guide' to help inspire people about some of the everyday changes they can make to start living more sustainably. Because together we can create a brighter future​.
SOCIALISING
LISTEN TO A PODCAST AND SHARE WITH OTHERS​
Get in the habit of listening to a podcast/documentary on sustainable living and share on your social media/through word of mouth with friends and family.​ ​
FACE MASKS – DISPOSE OF RESPONSIBLY​
If you've had to use a disposable mask and want to throw it away, cut off the straps before putting in the general waste bin. They can't be recycled unfortunately, but cutting off the straps prevents causing harm to animals who could potentially get caught or tangled in the mask. ​ ​
PRAISE YOUR FRIENDS AND FAMILY​
Praise and encourage people for the positive steps they are taking to become more sustainable. We can all take small steps to be more conscious of the decisions that we make, whether that's the beer we're drinking, the food we eat, the clothes we buy and so on. And don't feel guilty about what you're not doing - we should all try to do our best and praise others along the way for what they are doing. That way, we'll encourage others to do the same.
EATING AND DRINKING
MAKE RESPONSIBLE CHOICES WITH MEAT & FISH​
Try and only eat meat and fish from local areas in and around the UK and look out for stamps of certification that confirm the produce has been caught or farmed sustainably.​ ​
PACKAGING - SAY NO TO PLASTIC​
Try out local farmer's and food markets which sell produce loose without plastic packaging. And in the supermarket, take notice of the materials used for your favourite items. For example, Budweiser has removed the plastic rings from all of its packaging. ​ ​
PRODUCED SUSTAINABLY​
Only one in ten people have ever considered how sustainable a bottle of beer is, but it's possible to buy alcohol that has been produced sustainably too. For example, Budweiser's beers are all brewed using 100% using renewable electricity in the UK. ​ ​
FASHION
QUALITY, NOT QUANTITY​
When buying new clothes, ask yourself whether you can visualise yourself wearing it at least 30 times. Try to invest in clothing that will last and that you'll revisit again and again. And after you've finished with them, try to sell or donate your clothing to giving them another lease of life. ​ ​
WASH AT 30 DEGREES​
Washing your clothes at a lower temperature will help them to last for longer and helps to save energy, too. ​ ​ ​
AT HOME
SWITCH TO A GREEN ENERGY PROVIDER​
There are several suppliers in the UK which purchase renewable energy. But don't forget to consider the amount of energy you use - make sure you turn off lights and appliances when not in use​.
SELECT APPLIANCES WITH HIGH ENERGY-EFFICIENCY RATINGS​
Swap regular light bulbs for eco bulbs and try to maximise natural light and reduce artificial lighting in your home.